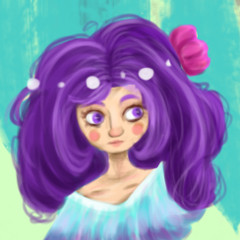 Jenna Brienza
CG student and Aspiring artist
North Vancouver, Canada
Summary
I'm a recent graduate of the 3D Animation program at Capilano University.
As far as specializations it is my goal to become a modeller and texture artist. Along with my 3D works, I have a very strong background in 2D and have been drawing from a very young age. I love concept art, and character design and would one day like to create my own comics with my own characters.
I'm very interested in the independent video game community and would love to break into the scene and help other's projects come to life.
Skills
Concept Art
Character Modeling
Texturing
Character Design
Shaders
Software proficiency